---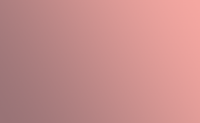 EasyPSV™ Permanent by Siser® is your go-to decal vinyl for long-lasting projects. Durable enough to withstand outdoor elements such as sun exposure and rain, EasyPSV Permanent is ideal for car graphics, porch signs, and outdoor tools or equipment.
Customize objects with your name or even your business' name using EasyPSV for a decoration that lasts up to 3-5 years.
The smooth, glossy finish and permanent adhesive will turn any hard surface into a work of art! 
Application Instructions

• Place EasyPSV™ with the liner side down and cut your design. (DO NOT reverse/mirror your design.)
• Weed excess vinyl.
• Remove the application tape's paper liner and place transfer tape on top of EasyPSV.
• Burnish with a squeegee.
• Lift the application tape and EasyPSV away from the paper liner.
• Place the application tape on your desired object.
• Burnish with a squeegee to fully adhere the design.
• Gently peel away the application tape, leaving just your EasyPSV design on the object
EasyPSV™ Permanent Applies to:
glass/mirrors
wood
plastic
metal
ceramic
Care Instructions:
Not recommended for use on drywall or other painted surfaces.
Not recommended for use near flame/ heat source, or with microwave, and dishwasher.
*Colour contrast may be shown differently on every screen