---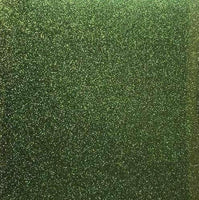 Bling out plain designs for maximum appeal with the best Glitter HTV on the market! Glitter contains maximum sparkle without shedding any glitter flakes. Kids of all ages love the shimmer and pop, and since it's CPSIA Certified it's safe to apply on kids clothing. But did you know you can also sublimate directly onto white Siser Glitter!?
Features:
Finish: Glitter
EasyWeed is CPSIA Certified so it's perfect for decorating children's clothing and accessories.
PU Composition
Pressure sensitive backing
Thickness: 325 Microns/12.8 Mils
45°/60° blade
Do not layer
Adheres to 100% polyester, 100% cotton or cotton poly blends, leather,Lightly siliconed nylon, Lycra/ Spandex, Sublimated polyester
*
Colour contrast may be shown differently on every screen.