---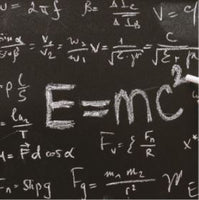 Whether you're repurposing old doors, bringing new life to a refrigerator or litting you little ones get imaginative, chalkboard brings a sophisticated style to any room. It is also perfect for menus in restaurants. This material is scratch-resistant and there is never that annoying "nails-on-a-chalkboard" sound no matter how hard you scrape at it.
 Chalkboard vinyl creates an instantaneous surface and can be cut down to suit any shape or size.
Features:
Functional and attractive

No Wait Time

Scratch-resistant

Usage: Indoor only

Walls

Menu Boards

Kitchen Sign Boards

Advertisements

Meeting Rooms

Novelty Decals

Playrooms / Children's Bedrooms
Important Preparation and Cleaning Tips:
For best results, "prime" your wall prior to use. After your wall chalkboard is applied, cover the writing area with 100% standard white chalk. Let sit for a few minutes and then erase with a dry felt eraser.

To erase standard chalk use an felt eraser. To clean erase liquid chalk ink, wipe with a damp cloth or sponge or lightly spray with water, let sit for 30 seconds then clean with a damp cloth. DO NOT use strong cleaners like Fantastic®, Windex®, Clorox® or anything containing solvents, ammonia or an abrasive. Your wall is now ready for use and easy to clean for a very long time!