---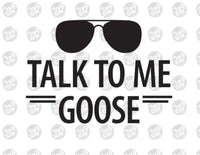 *Please note: this is a DIGITAL product - no physical items will be sent to you.*
Our Licenses (Please Read Carefully) 
Commercial Use is defined as: using products downloaded/purchased from our websites for personal/commercial purposes. This includes selling or distributing items made from our products.
Acceptable Use:
Unlimited projects for yourself, family members, and friends.
Projects for commercial use to be sold to customers.
 Commercial use no limit examples include:
Making physical crafts/artwork and selling them at craft fairs and/or online.
Printing and Selling Physical non-customizable products such as T shirts - NO PRINT ON DEMAND USE
Making flyers for a client, printing and distributing them.
Using products downloaded/purchased from us in an app, which is available to download to a mobile device.
Using products downloaded/purchased from us in your favourite software such as Cricut Design Space, Silhouette Studio, and Adobe Illustrator to make an 'end product' for sale.
Non-acceptable Use:
Distributing files downloaded/purchased from us in any manner, including: selling, giving away for free, or as part of a package of products.
Allowing more than one user to use items downloaded/purchased from us to make projects for personal or commercial use.
Using products downloaded/purchased from us in TV, films, music videos, or any other broadcast productions above 100,000 views per month.
Converting fonts into different formats without written permission from us.
Creating a

 

digital

 

product to sell/distribute which only consists of the letters/numbers of a font, or a design which closely resembles the design element downloaded/purchased from us.
Allowing end users to customize and print on demand products using fonts/designs downloaded from us.